Why buy a GlobalSign SSL certificate from HostPapa?
Why buy a GlobalSign SSL certificate from HostPapa?
Superior website security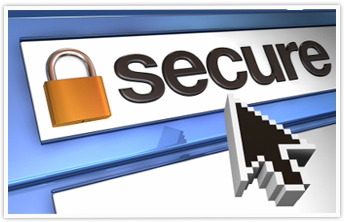 Security is crucial to your website's success, yet it is still one of the most frequently overlooked elements in developing an online presence. If your website collects any customer information – including payment information, email addresses, and/or passwords – you need to be certain that data is absolutely safe.
Approximately 63% of online shoppers will not purchase from a website that does not display a trustmark or security policy.* Provide a secure online environment and you'll build customer trust, which translates into increased sales.
GlobalSign SSL certificates use the strongest data encryption available today to secure all of your customers' personal information. Purchase your SSL certificate directly through HostPapa and save. Plus, you'll get peace of mind with maximum security and industry-leading customer support. It's simply the best way to earn your customers' trust.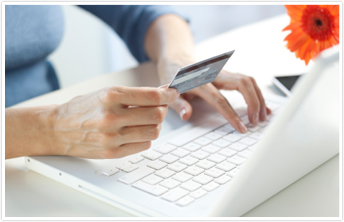 When do website visitors need SSL protection?
When they:
Purchase products online
Register for a service or newsletter
Enter a secure members' area
Choose a password
Fill in a request form
Trusted security for your website visitors – Let them know they are safe.
A closed padlock symbol
in your browser window

"https" in your website address
https://mydomain.com

A clickable seal
containing your SSL Certificate information

GlobalSign SSL certificates from HostPapa do more than offer state-of-the-art data encryption. When you purchase an SSL certificate, a strict process will be followed to validate your business credentials. Once validation is complete, your website will be equipped with the recognized signs of a secure site, including "https" in your website address and a closed padlock. You'll have the credibility and security required to turn site visitors into paying customers.
HostPapa makes it easy
Provide your clients with the strongest levels of data encryption available – it's never been so simple.
State-of-the-art data encryption

HostPapa SSL uses data encryption up to 256 bits to convert data into virtually impenetrable code that is safe from hackers and identity thieves.

Over 99% browser compatibility

Don't worry. A GlobalSign SSL certificate is compatible with over 99% of web browsers, ensuring encryption will work for just about every browser used to view your site.

Your SSL certificate in minutes

When you need an SSL certificate, you need it fast. HostPapa will validate your domain registration and your GlobalSign Secure SSL Certificate can be issued within minutes.**

Automated installation

If your website is hosted with HostPapa, your new SSL certificate will be automatically installed after you complete the validation process.